DEVOPS
Communication. Collaboration. Integration.
Today's high-velocity, software enabled business environment demands IT to deliver faster, more predictable and more frequent deployments to market. Enterprises cannot afford to engage in large and lengthy software development life cycles. Breaking down silos within the business and improving inefficient practices and error-prone manual processes will help to enable IT departments deliver fast enough for the pace of the business. Enter DevOps.
DevOps emphasizes the collaboration of both software developers and other IT professionals—who have traditionally worked in self-contained units, and often in ways that not aligned—while automating the software delivery process. To keep their competitive edge, organizations need to take such a continuous delivery approach. Automation and monitoring technologies can further DevOps and continuous delivery goals.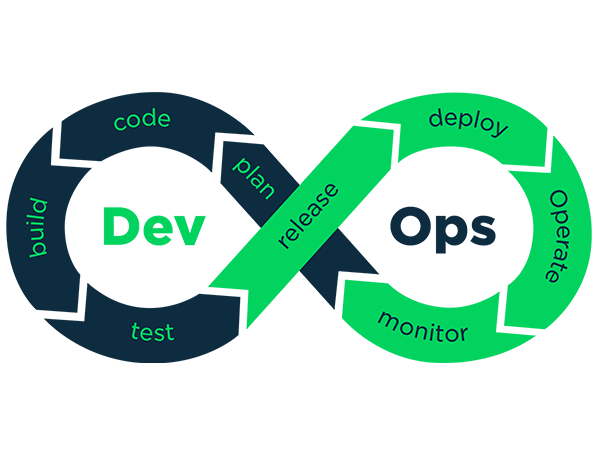 Automate key devops principals
Sierra with innovative solution providers who empower a DevOps approach - companies built from the ground up for today's technologies - to offer you a lower SW cost, less instrumentation and a faster ROI.
Compete with agility and speed
Our expert services ensure our clients are not only maximizing their technology investments but also achieving high performance through streamlined practices, continuous delivery, automated quality processes, and integrated teams.
Is your organization implementing a DevOps strategy or undergoing a Digital Transformation?
We can help.