Why our professional services?
SIERRA helps businesses big and small with Splunk Enterprise Deployments, Enterprise Security Deployments and Splunk Upgrades. Each premium service package includes an in depth assessment of your current tech, a deployment plan tailored to your specific objectives, implementation assistance, software verification and staff training.
Expediency & Efficiency
Our Splunk team are leaders in this innovative breakthrough technology. With the highest certifications available for Splunk, SIERRA will assess your current infrastructure and plan how to implement your specific Splunk software solution. We will collaborate with your current staff every step of the way. Our superior service will ensure that your deployment goes smoothly and that you the most out of your investment.
Go from the early planning stages to an up and running infrastructure in weeks, not months. Shorten the time to value by leveraging employee knowledge transfer. Increase the return on your investment (ROI) through a custom configured environment to utilize all features and increase employee productivity.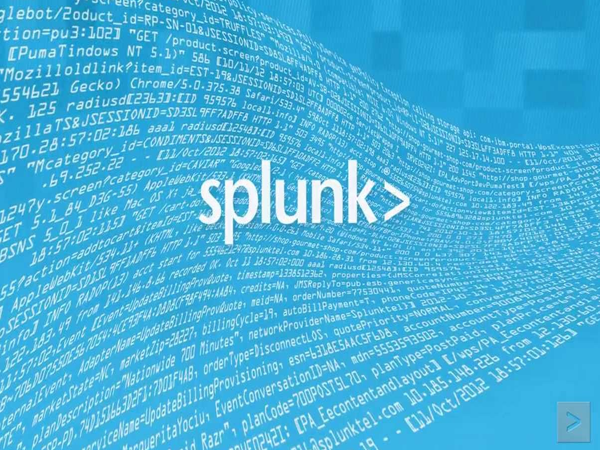 Services
Our consultants go through Splunk's extensive training process to attain their certified consultant credentials. These certifications, plus our vast field experience, allow us to offer targeted services, regardless of your organization's position in the Splunk maturity model.
Enterprise Deployment Planning
Deploy Splunk software successfully. Our experienced consultants will help you plan and architect large multi-site, enterprise-wide deployments.
Installation & Upgrade
Leverage our experience. No matter how complex the architecture, whether single-server, multi-server, or multi-site clusters, we are ready to leverage our experience to help you install or upgrade your Splunk platform efficiently and effectively.
Data Onboarding
Gain knowledge faster. Save time by having our consultants walk you through proven methods for onboarding new data into your Splunk environment.
Dashboard & App Development
Realize business benefits. We work with you to build meaningful dashboards, alerts and reports to allow you to gain valuable insights into your business.
Use Case Expansion
Maximize your investment. As the use of Splunk software matures within your organization, we help you to identify opportunities to leverage your Splunk platform to gain operational visibility and real time business insight.